Kombucha brewing Course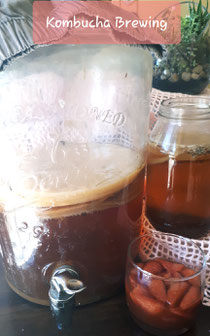 A Short course on how to brew your own delicious pro-biotic drink, in the comfort of your own home.
Course content:
• The Biology of Kombucha
• How to make Kombucha
• How to second ferment and flavour Kombucha
• Extensive flavour combination list
• Other uses for Scobies
• Starter culture: Scoby + starter tea.


Added attraction
• Tasting of Kombucha raw and second fermentation.


Date: 29 September 2018
Time: 9am registration. 9:30 course starts.
Cost: R150 per person ( includes course and starter culture)
Venue: 12 Wilger Street Arbor Park
Contact: Tara Wood 0835708316
Booking close 21 September 2018